---
09 If Not Now, When?
Personal work
2018 / 2020
---
If Not Now, When? is a video piece composed using found iPhone footage and screen capture techniques and created for projection.
The piece was originally performed at The Duplex in New York City in January 2018, projected onto a bedsheet that was held up and undulated by two performers (who were invisible in the dark theater).

If Not Now, When? explores the ways in which digital experiences create the new mundane. The piece experiments with ways in which the things we see with our eyes, the things we "see" through our screens, things that we experience as particles of life, and objects that exist in dimension with motion, can create a new mode of expression of our everyday observation.

The piece was subsequently included in the Union Square Video Projection Series in Somerville, MA, in November 2020, where it was projected onto a brick building facade in a public square over the course of a month.
---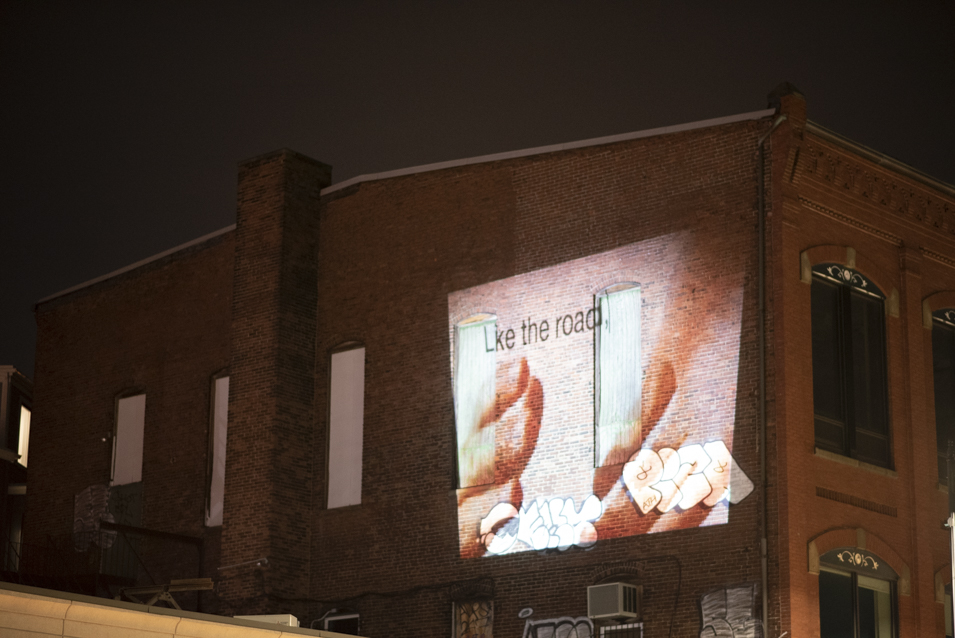 Stills from If Not Now, When? as part of the Union Square Video Projection Series in Somerville, MA (2020)